Moravians have been serving the community of Bethlehem, Pennsylvania since 1741 when our forefathers and mothers first settled the town. Edgeboro Moravian Church is a  part of the world-wide Unitas Fratrum ("Unity of the Brethren," otherwise known as the Moravian Church) which has been around for over 550 years. Edgeboro's story exists within the larger Moravian story.
Edgeboro Moravian Church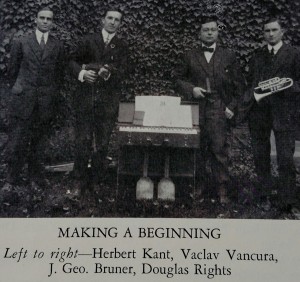 Edgeboro Moravian Church began as the idea of four Moravian Theological Seminary students: Herbert Kant, Vaclav Vancura, J. George Bruner and Douglas Rights. They wanted to start a Sunday school for children in the Bethlehem suburb of Edgeboro. On October 25th, 1914, the first of many classes met. Within the first few months, the classes had about 70 members. The classes expanded to worship services and by the end of the year and the beginning of the next, more than 40 people attended the services.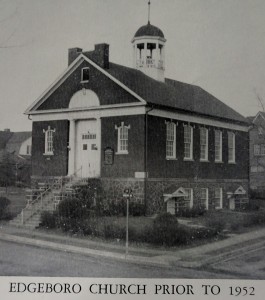 In October of 1915, Edgeboro installed its first pastor – Dr. W. Vivian Moses of Moravian Theological Seminary. Over the next four years, the growing congregation met in temporary locations, one of them a school building, while the church building was being constructed. A fire and World War I delayed the use of the new building, but in 1919, the congregation moved into its new building – Edgeboro's current location. On April 17, 1944, Edgeboro was recognized as an independent congregation of the Moravian Church.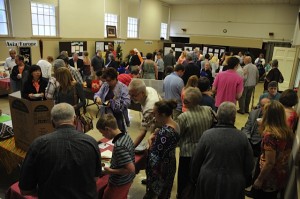 Today, we have over 320 confirmed members and an additional 80+ attendees. Our strong ties to education – being founded as a Sunday school and meeting temporarily in a school building – are still present through the many adult and youth programs and classes we offer. During the first century of our spiritual journey, we have grown from humble beginnings to a vibrant community of people united by our love for the Lord, for each other and all humankind, and the desire to nurture that love wherever and whenever we can.